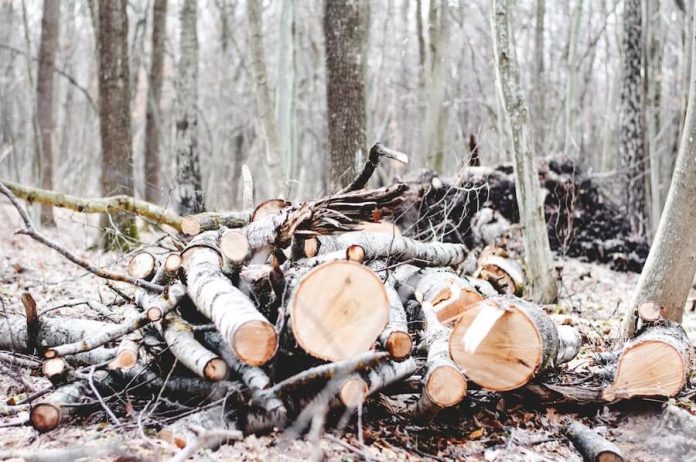 An important signal of potential decline of the economy and the markets have been showing clear weakness. The stock markets have bounced since the decline last year and are up about 10%, certain market indicators point towards the markets might not be out of the woods as of yet.
That is the price of Lumber. After hitting an all-time high in May 2018, price have fallen almost 50% by end of 2018. One would expect the prices would have been stronger considering the all the bullish news. Tariffs on Canadian wood. Wildfires and hurricanes destroyed acres of woodlands. The Chart below from Calculated Risk show the development of Lumber Prices.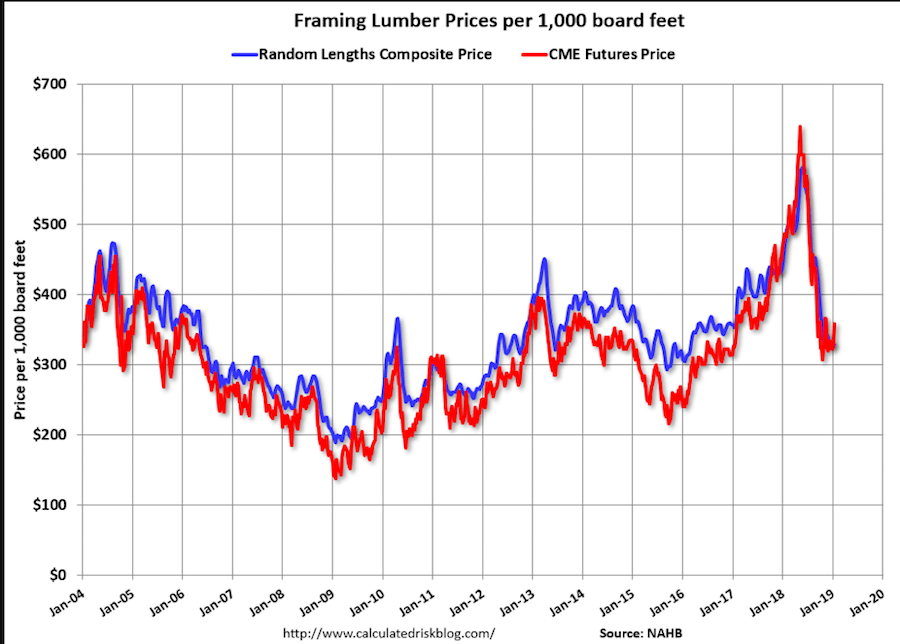 Lumber prices are a good indicator of the housing market which is considered to be a leading indicator of the economy and the markets. In December, housing starts dropped 8.2 percent nationwide from the same month a year earlier, the largest percentage drop in over two years. Homebuilders tend not to start building a house unless they are reasonable confident they are able to sell it before completion. Sharp declines in housing starts have since the 1960 been a strong indicator of a recession.
Even though Lumber futures have increased in January settling around $415 per thousand board feet, they are still down over 35% since last May when they reached highs of $639. Two ways one can follow these leading indicators is one ETF and one REIT. iShares Global Timber & Forestry ETF (WOOD) is an ETF following the timber and lumber prices. Weyerhaeuser Company (WY) is a REIT in the same category. They both bounced in January but have since then stabilized. Follow these for signs on potential direction of the housing markets.